From The Managing Director' s Table

I am highly pleased to get the opportunity of managing a glorious institute such as Oxbridge International School at Gaya. This school has a calm and serene location away from the din & bustle of city life. Management provides all the facilities that are needed for a balanced, all round frowth of the pupils' personality and unfolding their hidden talents to the fullest capacity.
Management provides a cozy environment with the co-operation of talented, dedicated & devoted team of teachers. Or main motto is to change the life style of our coming eneration. We don't want to teach any one but want to make learner, good studier as well as a good devoter to everyone. Our management does not stop here. Management concepts and practices impinge on life in a wider way. It is an art of making problems so interesting and their solutions so constructive, that everyone wants a peice of you. Management, for example is also about managing human relationship better, restructuring one's goals and means, time and resources management.

Management concepts enable one to undertake a sounder and cost benefit analysis, where costs and benifits are not weighed in terms of money alone, but in terms of total quality of life.


OUR FOUNDER/CHAIRMAN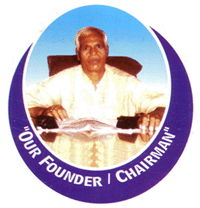 Shree B. K. Singh Chairman
Message : Education is the most powerful weapon which you can use to change the world.